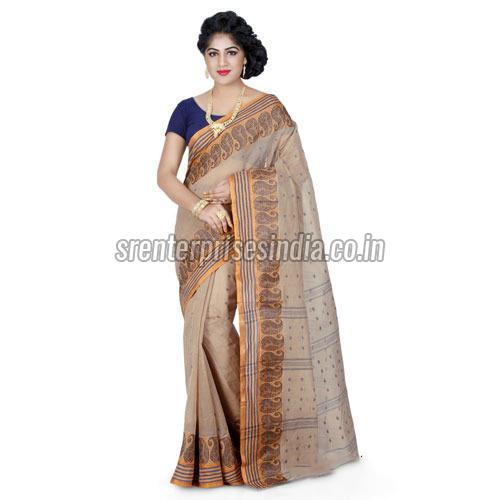 In Indian culture, cotton sarees are quite popular. These sarees enhance every woman and their looks from day to sunset. With cotton sarees, the skin is well disposed of and makes it effective and appreciated for the person wearing it. By draping a beautiful saree, the ladylike bodyline and figure are displayed rightly.
There are plenty of benefits of wearing sarees that are made with cotton than the other fabrics and materials that are available in the market.
Some of the benefits are as follows.
Demand And Popularity
Cotton sarees are widely in demand these days. These sarees are an effective measure and are extremely cheaper. The clothes that we wear in our day to day lives should be made with a piece of strong fabric and also one should feel comfortable by wearing it. The sarees that are made with cotton are extremely soft and safe for the skin. You will also get a variety of designs and prints available in the market for you to choose from. In the fashion world today, these sarees have created a huge buzz and trend.
Does Not Cause Skin Rashes
By wearing sarees that are made using pure cotton fabric you can save yourself from skin rashes and skin irritations. These sarees are designed to be flexible, soft and comfortable to wear. These do not make your skin irritated. This is why wearing a cotton saree is the best choice.
Affordable
The price of the cotton sarees is not as high as that of the sarees that have heavy work and are made using different materials and fabrics. You can buy the sarees made using cotton fabrics irrespective of your financial status. The fine quality of this saree remains intact for a longer period. These sarees are more affordable and cheaper with a normal price range.
Newness And Lustre
The newness and lustre of this saree stay the same for years. There are numerous benefits to cotton sarees. Pure cotton sarees are cool to display and wear as well. In a world where people judge everyone, this saree is a lifesaver that you can wear on all kinds of occasions.
Easy To Drape
The cotton sarees are easy to drape compared to the other sarees that are available in the market. This is one of the most preferred fabrics as it always looks perfect when worn and draped correctly. This is one of the most comfortable attire that women can wear in their daily lives. Cotton sarees look classy and elegant in all kinds of circumstances.
Different Varieties Are Available
There are different types of cotton sarees available in the market today. Some of the cotton sarees that women love and adore are Sambhalpuri, TANT, Ajrak, Kanchi cotton, Jamdani and much more. Each one is made using a different weaving technique to ensure that it looks unique and classy whenever worn.
Solid Nature
The solid nature of this saree mainly in the chanderi designs allow embellished and favoured wedding dress amidst the custom fits. In Indian stores and also in other parts of the world the patterns of cotton sarees are well-loved and extremely popular. You will get a wide range of designer cotton sarees available in stores to choose from. These sarees are timeless and their elegance lasts for years.
Best Summertime Attire
The cotton sarees are the best choice for the harsh summer season. This fabric is effective and breathable and can be worn in summer without feeling hot and uncomfortable. The chances od drooping is zero that is why these have become favourite of women all around the world.
Minimalistic
The cotton designer sarees are simple and elegant. The elements that are used to design these sarees are minimal and quite less compared to the other heavy work sarees. These are the best wear for office goers or women who attend formal events now and then. Though these are minimal it looks elegant and classy when worn.
Therefore choose to deal with the best cotton saree suppliers and get the best sarees that you can wear on all your upcoming occasions and as a part of your daily wear.