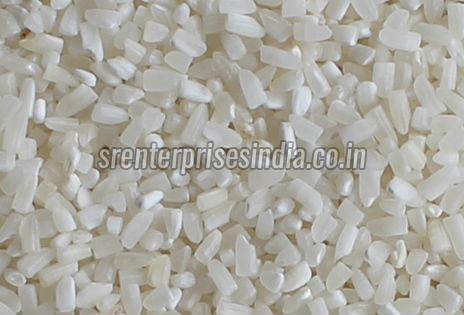 Broken Rice as the name indicates is rice grains "broken" or fractured during the milling process. The broken grains are deemed inferior, and so, are separated from the whole grains and sold as "Broken Rice". There's absolutely nothing wrong with this rice other than the grains are fragmented rather than the whole. Broken rice is often considered lower-grade rice and less expensive compared to whole grain rice. But in some countries, it is often more expensive than whole grain white rice.
Is anything wrong with it?
Broken rice is fragmented rice, not a defective variety of rice. There is nothing wrong with it.
It is as nutritious as the fresh whole grain unbroken rice. With bran, it is as nutritious as brown rice and without bran, it is only as nutritious as white rice.
Being fragments of whole rice grains, it is formed in the fields during drying, during transport, or by milling. Mechanical separators for the separation of broken rice from the whole grains.
How is it different in texture and taste?
Broken rice is just like white rice and the taste is the same as well. However, the rice can have changing textures depending on how you cook it.
Due to the different size and shape of the grains, broken rice has a different, softer texture from normal whole grain rice, and absorbs flavours more easily.
If cooked with minimal amounts of water, broken rice has a nutty, risotto-like texture. If cooked with moderate amounts of water, the rice is fluffy and sticky, similar to glutinous rice.
The broken varieties are often less expensive as compared to whole grains. These are also eaten by choice, with some cookbooks.
How is broken rice formed by Broken Rice Suppliers in Maharashtra?
Different steps are involved in the process of manufacturing and separation of broken rice in commercial milling:
1. Paddy Pre-cleaning: This removes undesired foreign materials like impurities, unfilled and uneven grains, sand, straw, clay, etc. then rice is passed over a sequence of aspiration systems and sieves.
2. Paddy De-stoning: It is the process of separating rice grains from stones. It works on the principle of gravity wherein the rice is fluidized into air gradient, leaving the heavier stones behind.
3. Paddy De-husking: De-husker machine removes the husk layer from paddy.
4. Paddy separation: The surface of the rice is made smoother.
5. Rice Whitening: It is the removal of bran and germs from brown rice through an effective system.
6. Rice Polishing: This involves the removal of the remaining bran bits and polishing the exterior of the kernel by a moistened rice polisher.
7. Rice Length Grading: During this process, the broken rice is removed from the whole rice and packed.
8. Rice Blending: Finally the head rice is combined with a predetermined amount of brokers, as per customers' demands.
Where to buy broken rice?
Several Broken Rice Suppliers in Maharashtra supply them online in bulk.
Here are their salient features:
• Whitest rice evenly broken into small pieces
• Straightforward and hygienic process of delivering
• Use food-grade jute bags for packaging
• Broken rice at most reasonable price
• Wide distribution network to deliver across the nation
• deliver supplies without any inconvenience