Surgical Cotton – A Brief Intro
Posted by Admin on February, 26, 2020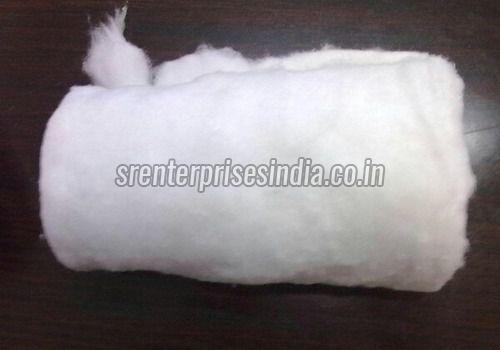 Absorbent cotton or cotton wool or surgical cotton is mainly used in the medical departments of nursing homes, hospitals, clinics and also at home. It is not similar to the normal cotton rolls. Absorbent cotton rolls are better absorbent of high fluid and thus it offers better performance among masses.

The raw materials of this cotton are processed through multiple steps so that the hydrophilic character of the cotton is rendered and it may become free from all sorts of outside impurities which make it fit to be used in hygienic applications and surgical dressings.

Uses of Surgical Cotton –
• Its major use remains in the surgical dressings and in an array of medical purposes
• Apart from being used in a range of medical purposes, surgical cotton has also a major use in the making of sanitary pads.
• Fairly good quality of this variety of cotton wool is also used by professional beauticians for removing dirt and makeup from the skin of their clients.
• It is also used for padding of quilts and other clothing stuff.
• It has household applications too.

Characteristics of surgical wool –
• It uses bleached and scoured cotton fibers
• It is hydrophilic in nature
• It is free from all sorts of external impurities
• It may be sterile or non-sterile

Standards of surgical cotton –
• Comber oil or virgin cotton is used as its raw material
• It absorbs huge liquid in less than 10 seconds
• It can hold liquid of almost 24 times of its weight
• It includes a maximum of 0.5% ether soluble substances
• It offers no color in alcohol extracts
• It contains a maximum of 0.4% sulfated ash
• It contains no foreign matters in it
• It has no mercury elements
• It has no odor
• It has 8% moisture level

Important facts about surgical cotton –
• The demands of surgical cotton depend on the following factors –
1. Population
2. Increase in public health services
3. Grown income level
• The largest consumer of surgical cotton includes the sectors of large-sized nursing homes and government hospitals.
• The demand for surgical cotton products is growing at the rate of 10% per annum and thus the supplier companies in Maharashtra and other major supplying states in India are getting busier every day.
• In India, the average demands for surgical cotton remain around 2 million bales every year.

Manufacturing of surgical cotton – the process
1. Opening and cleaning of raw cotton – Raw cotton bales are opened, loosened and foreign particles are removed
2. Bleaching – Washed cotton is bleached and the effects of chemical treatments are removed
3. Removal of chemicals – The bleached cotton is washed again for removing chemicals
4. Drying – The resulting cotton is dried using dryer or sun rays
5. Lapping – The dried cotton is sent to the blower room and made laps of it
6. Carding – The laps are fed inside the carding machine
7. Rolling – Resulting cotton is compressed to be rolled into the desired role size with packaging paper
8. Weighing and cutting – The cotton rolls are weighed and cut accordingly

Finally, a surgical cotton supplier in Maharashtra prepare bundles of cotton rolls with proper labeling and pack those into polythene sheets to finally seal it for delivery.
This entry was posted on February, 26, 2020 at 11 : 00 am and is filed under Cotton. You can follow any responses to this entry through the RSS 2.0 feed. You can leave a response from your own site.