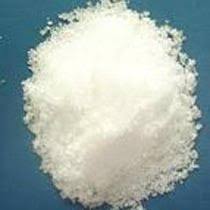 A chemical compound that consists of a gathering of ions of cations and anions is called salt. The numbers of cations and anions, which are the positively charged ions and negatively charged ions respectively, are present in an equal number to each other, which makes the product electrically neutral. Salts can be classified in different ways according to the output of their aqueous solutions.
Industrial Salt
Industrial salts are produced by using natural resources like deposits of rock salt or natural brine such as salty lakes and sea water. These are produced following conventional processes of mining, solar evaporation or vacuum evaporation. Industrial salts are required in several chemical processing, water treatment, de-icing, agricultural purposes, oil and gas plants, among other applications. These industrial salts are used as per their availability in larger quantities and of course the cost-effectiveness.
As mentioned earlier, the rock salt deposits are a source of industrial salts from where they are available in abundant quantities. The manufacturing process involved is also simple. Together it makes these industrial salts quite low in cost and therefore adopted for various areas of application, as it becomes economical, incurring less cost.
The market growth of industrial salts has been projected to USD 14.93 billion by the year 2023 from USD 12.70 in 2017.
Application of Industrial Salt
The demand for industrial salts is mostly driven by the growth of their uses in the areas of application. Industrial salts are majorly found to be applied in chemical processing of a wide range. These salts are particularly used as raw material in the production of chlorine, soda ash and caustic soda. These chemicals are highly demanded in the market which results in a hiked demand and consumption of industrial salts.
Again, several water treatments might enhance the demands for industrial salts. In India, there are about 27 water treatment projects which are either under construction or in a stage of pre-construction. These projects would need industrial salts for purposes like the process of purification and water softening.
Another application of industrial salts is de-icing. The application of industrial salts for de-icing is very much dependent on geographical and regional climatic patterns. This application accounts for the second largest among all other uses of industrial salts, all over the world. This is mostly applicable in the parts of the country with heavy snowfall and de-icing method is adopted for clearing the road, as this method is highly economical.
Trade and Commerce
There are several companies that produce and distribute industrial salts in our country. The industrial salt suppliers distribute these products that come with a shelf life of 1 year and a purity level of 99 per cent. These industrial salts appear to be white in colour and a powdered state. The suppliers and sellers offer a minimum packaging size of 10 kilograms to a maximum of 100 kilograms.
The manufacturers and suppliers of industrial salts with their extensive contacts and connection have established a vast network of distribution quite effectively. This has resulted in gaining strong popularity and a strong customer base. These companies claim to cater to their clients according to their requirements and also offers post sale services. They give a great deal of attention to the packaging along with flawless and convenient delivery services.