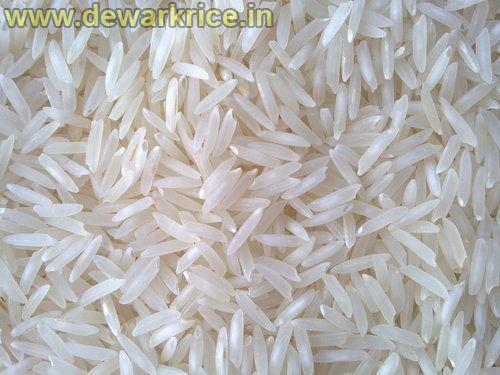 People often think that they should not eat any other rice except basmati due to the nutritional benefits. But this is not true! There is a variety of non-basmati rice in Indian diet, which offers multiple nutritional values to health.

Here is a brief discussion over different types of rice offered by the non-basmati rice suppliers in Maharashtra.

Polished white rice:-

White rice is easiest to digest. Most of the Indian families prefer eating this rice due to its carbohydrate content. It also helps to recover from digestive disorders like dysentery, diarrhoea, and colitis. As it is low in fibre, it can be easily digested in the body. In fact, it has a sober amount of protein content too. White rice powder is also used for skin ailments like small-pox, scalds, burns, etc.

Brown rice :-

There are chances that polished white rice may lose its nutrient content but brown rice is the better choice. It has high-fibre and low-calories. It increases good LDL cholesterol in the body. It also has lesser glycaemic index as compared to the other non-basmati rice. But it is costlier than the white rice.

Red rice:-
This rice is not very good at taste but if anyone wants to remain active and fit from inside, this is the best choice. It is enriched with vitamin B6 and iron. It actively helps in controlling normal blood sugar levels and helps in DNA production. Red rice also contains ample amount of fibre and protein contents.

Black rice :-

It is enriched with vitamin E an iron contents. Black rice has huge popularity in the South East Asian cultures. It has the maximum amount of anthocyanin antioxidants. People, who are suffering from Alzheimer's and diabetes, are prescribed to consume black rice daily. It offers anti-inflammatory properties too. Black rice has sufficient amount of protein and fibre contents.

Jasmine rice:-

This long grained rice has good floral aroma in it. People in the South East Asia prefer eating jasmine rice with seafood and coconut. Both white and brown jasmine rice are available. People like to consume it as a substitute for basmati rice. It is low in fat and high in calories. Besides that, it has sufficient quantities of protein and carbohydrates.

The non-basmati rice suppliers in Bhadrawati should adopt the following business practices in order to gain a competitive edge in the market-
• They should procure the rice from the reputed vendors in the market, who make use of the top-notch grade machines for the production.

• They should be backed by a team of dexterous professionals, which is highly proficient in handling and processing the orders in a prompt manner

• These suppliers should thoroughly adhere to the standards and norms laid down by the industry.

• They should have enough capacity to suffice the bulk and urgent requirements of their clients on a timely basis.

• They should offer the assortment at a cost-effective rate, to penetrate a large client base.

Hence, other than basmati rice, people can easily opt for any kind of non-basmati rice of their choice.